Treatment chair, Pump Unit and Pillows


Bezig met laden...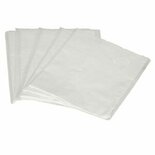 Treatment Chair w. Neckrest
The Treatment Chair with special neck rest is designed for best possible comfort of the patient with a wide range of adjustment. The neck rest in combination with a vacuum pillow will ensure stable positioning of the patient's heard during treatment.
The chair has 4 motors for height, tilting of seat, foot rest and back rest adjustment. All motors are controlled from a remote box. The chair comes with a foot rest cover and a terry chair cover.
The Treatment Chair is compatible with Flex Arm and Flow Arm.
Colour grey (anthracite) PVC upholstery. Biocompatibility to ISO 10993.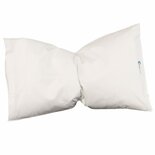 Vacuum Pillow 50 cm
Consists of an airtight PVC shell containing granules of polystyrene. Delivered with a pillow case of 100% cotton, washable at 60°C (140°F).
Dimensions: 55 x 30cm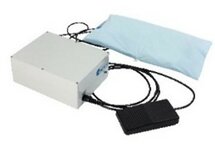 Vacuum Pump Unit
The Vacuum Pump is able to evacuate a Vacuum Pillow giving a stable support of the
patient's head during magnetic stimulation.
When air is evacuated, the pillow becomes stable in the chosen form and stiffness. When the air valve is released, allowing air into the pillow, the Vacuum Pillow regains its flexibility and is ready to be shaped again.
Easy control by foot switch.
Height x width x depth: 12 x 30 x 23 cm